Providing Grooming
for Your Bestie Since 2004
Pets By Design has been in operation since 2004. Originally part of Greerton Pet World and Grooming to evolving now to be solely a grooming Salon
Jill has been grooming since 2002 and in that time has had over 36 000 dogs through the door and that equates to around 650 000 toe nails, not to count the drop in nail trims Pets by Design sees daily.
Dogs are our passion and we see many that other groomers cannot manage. Being a small quiet salon we are great for nervous and anxious dogs, without the noise and excitement from large numbers helps keep them quiet and relaxed.
We use a Bach flower mix and happy hoods to help calm the most anxious and believe it or not many of those dogs settle nicely be themselves once their owners have left.
Pets by design caters for all sizes from the tiniest puppies to the largest Great Dane.
Having 2 groomers is great and Andrea has become an excellent groomer in the 4 years she has been at the salon, so along with her expertise bathing skills she helps with handling and also grooming, allowing us to take up to 12 or 13 dogs per day.
As you can appreciate grooming is very unpredictable and although we do our best to stick to a time table sometimes it just goes out the window.
Nervousness, badly behaved, knotty, dirty coats, extra long coats, skin conditions, flea infestations, drier phobias and teaching dogs brushing is ok are just a few  unexpected things we can work through daily, so we apologise if we are behind some days.
Jill likes to educate dogs' owners, and will spend time sharing tips and knowledge with them when time allows, so please do not feel offended, we are merely trying to do the best for our doggy clients.
Cats also are part of our day. They come in after the dogs are finished for obvious reasons.  Conditions do apply as we need cats with good behaviour that we can manage, we do not anesthetise and badly behaved cats will prove dangerous to the groomers and themselves.
Please be aware that cat knots DO NOT brush out like dog knots and it is kinder all round to shave short beneath the knot and allow the coat to regrow. We will keep the cat as symmetrical as possible so if we shave one side we will shave the other side to match.
Pets by Design is an appointment based business and we do ask that rebooking is completed before leaving especially during the warmer months to avoid extended times to obtain appointments, sometimes upto 6 weeks.
What we ask from our clients is that they take responsibility for their appointments and give us at last 24 hours' notice if there is a need to change or cancel.  This time gives us time to refill the appointment and is also fair on people whom we turn away because we are fully booked.
A policy is in place for NO SHOWS and late CANCELATIONS. A $30.00 fee will be incurred for late or no notification, to recoup some lost earnings, this is one way we can keep our prices down for everyone.
It is difficult to quote prices for clients we have not seen so we like to discuss dog by dog to give the best idea of the price. This however will always be an estimated price.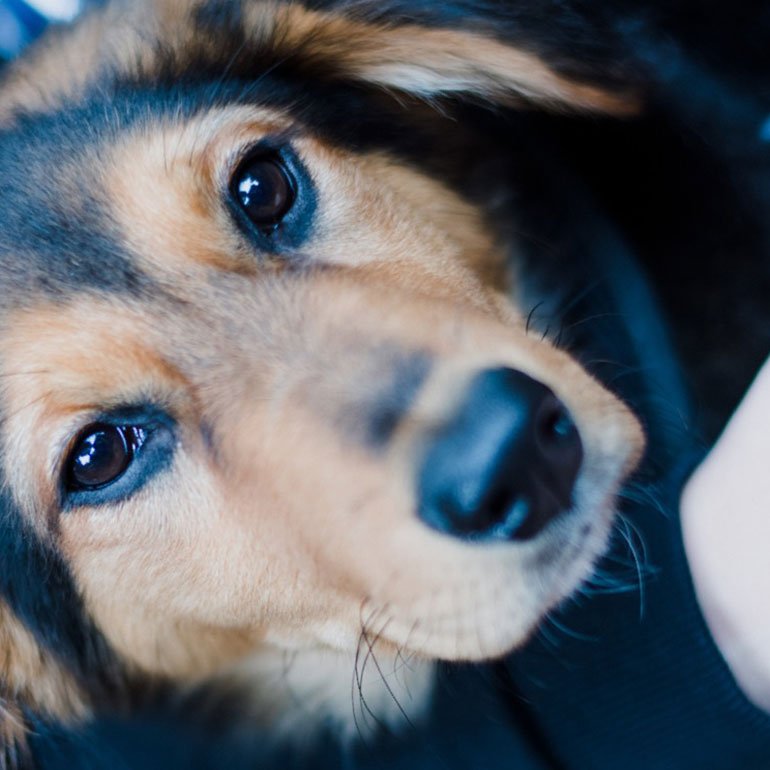 I was bought up in the King Country and loved the farm life I had. Always out with animals and playing sport.
As a youngster I rode horses and competed in ponyclub events until I found the sport of Golf at age 11. I spent the next 10 years playing my loved sport, reaching Junior National and then Senior regional representative level.
I married and moved to the Bay of plenty, living in Tauranga and have been here ever since.
Being an animal nut all my life has led me to a lifelong dream job working with animals.
I have been grooming for 17 years (however as  child /teenager I did groom my own dog with various styles thank goodness no one saw it gasp!).
I completed a 600 hour apprenticeship before working along side my teacher and purchasing her existing salon and Pet store- Greerton Pet World. Running the combined pet shop and the grooming for 10 years was quite a challenge. And as time has progressed the pet store has faded out and the grooming has evolved into a busy stand alone salon.
During the Pet shop days I bred and showed pedigree Ragdoll cats winning many ribbons across the country. I also bred miniature poodle puppies, oh and rabbits earlier on but that was a disaster. Breeding Rabbits is actually not that easy.
I have 3 grown children and an extended family of Dragon boat paddlers which takes up most of my spare time now along with a new hobby of photography.
In 2017 I ventured out of the country for the first time racing a dragon boat of course. Hong Kong was my first overseas regatta and then followed that with a trip to Italy  in 2018 to the IBCPC (International Breast Cancer Participatory  ceremony).  Racing against 3000 other Breast Cancer survivors from 28 countries in Florence ITALY. We were placed 11th out of 134 teams and in our final produced the 6th fastest time out of the whole regatta.
I proudly display information about my team the BOOBOPS, photos, trophys and medals  from this inspirational team of gutsy women.
The salon averages around 2000  dogs per year and as long as I stay fit and strong I will continue doing what I love both grooming dogs and racing dragon boats.
I hope to see you and your dog in the salon very soon.
I was born in Tauranga and raised in Mount Maunganui with my Mum, Dad, older Brother and 2 cats.
As a child I enjoyed being active and played many sports including netball, soccer, inline hockey and rock climbing.
In 2005 I was selected to represent New Zealand at the world youth rock climbing championships in Beijing, China. It was an amazingly proud moment for me and I got to learn about the history of China and walk the great wall.
I'm also a single mum to my son, who like his mum loves science and when he grows up wants to become a scientist and make a cure for cancer.
I have a Pomeranian, Marty who is always by my side. Marty is full of energy and loves going for bushwalks and beach runs and relaxing at home on my lap at night time.
In my spare time I like to draw/ sketch and read. For the last few years I have been trying to write a novel (it's a lot harder than I thought it would be)
I have always loved animals of all sizes and types in 2012 I completed a National certificate in animal care and Vet nursing at the BOP polytechnic.
In 2013 started working in the dog grooming industry as a bather, I have slowly worked my way up to being a groomer, I enjoy grooming because every day is different, with different breeds, temperaments and style cuts, you never know what's around the corner. I'm proud of the confidence and skills I have gained in this time and look forward to furthering my grooming techniques.